Discover the sound of beauty with CO2 Carboxy Sound! Yes, you read right! Now, you can listen as your skin breathes and rejuvenates itself!
Clinically proven to improve skin elasticity, brighten up your skin and reduce pores, the CO2 Carboxy Sound is the premium spa at home treatment you'll need and want. Achieve professionally maintained skin through this easy-to-use aesthetic set, and 'pop' your way to flawless skin!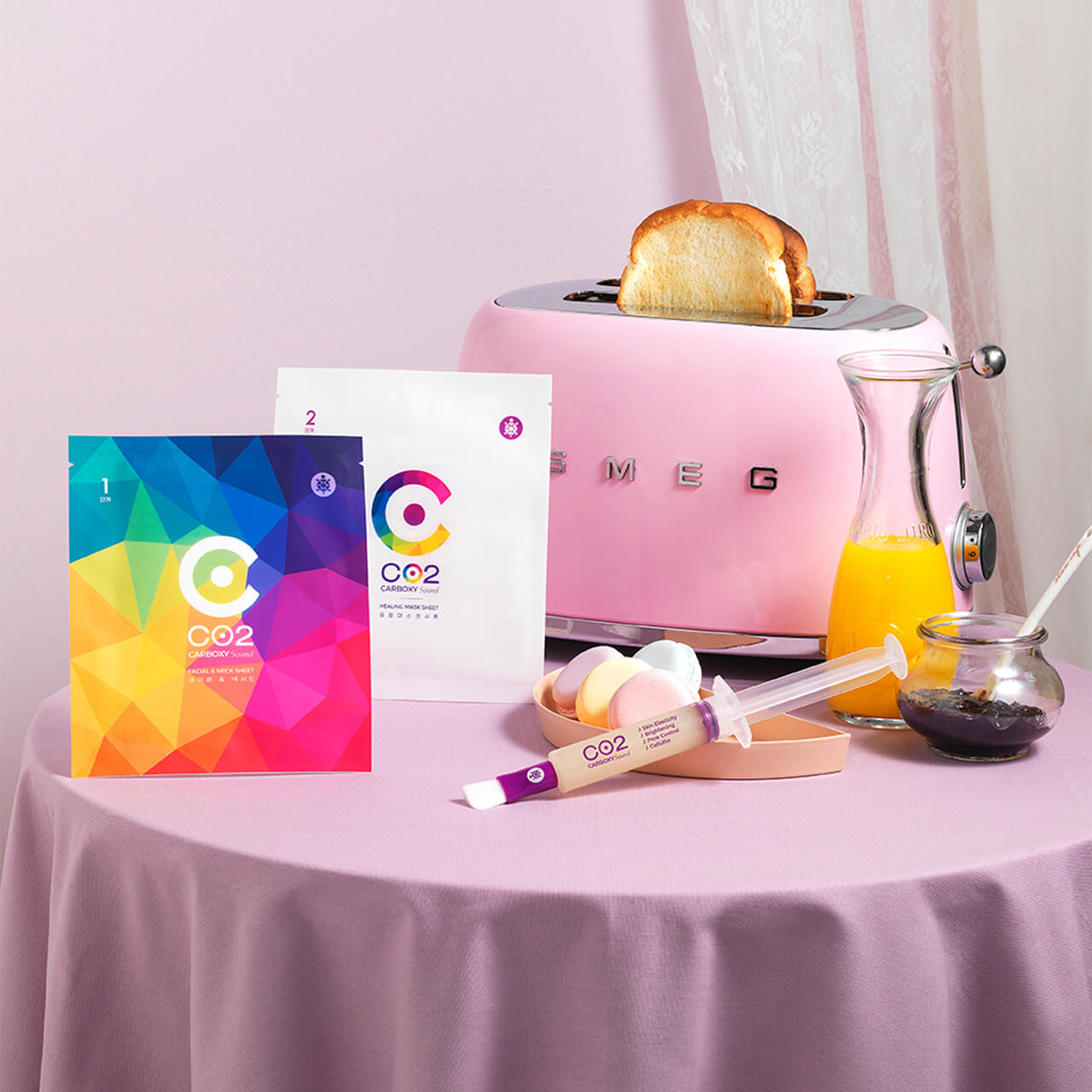 WHY CHOOSE THIS?
The CO2 Carboxy Sound is a top favourite amongst many aesthetic professionals. Designed with the highest CO2 content for maximum effect, this clinically proven treatment kit contains 70,000ppm of Sodium Carbonate Concentration in comparison to traditional Carboxy products with 20,000ppm.
– No reported side effects since 2007
– Analysis of product reports no irritancy
– Supported by numerous clinical studies & reports
– Cost effective solution to beauty
– Easy-to-use treatment
– No intrusion, no downtime
Unlike other products, the CO2 Carboxy Sound works on the basis of natural repair, and uses your own body nutrients to repair your skin. It is also formulated to enhance the blood circulation, promote lymphatic drainage and to remove toxins from your skin. This is extremely important as our skin, especially our face, is exposed to harsh chemicals in the air on a daily basis. By implementing the CO2 Carboxy Sound as part of your facial regime, we promise that you will find joy in a much healthier skin!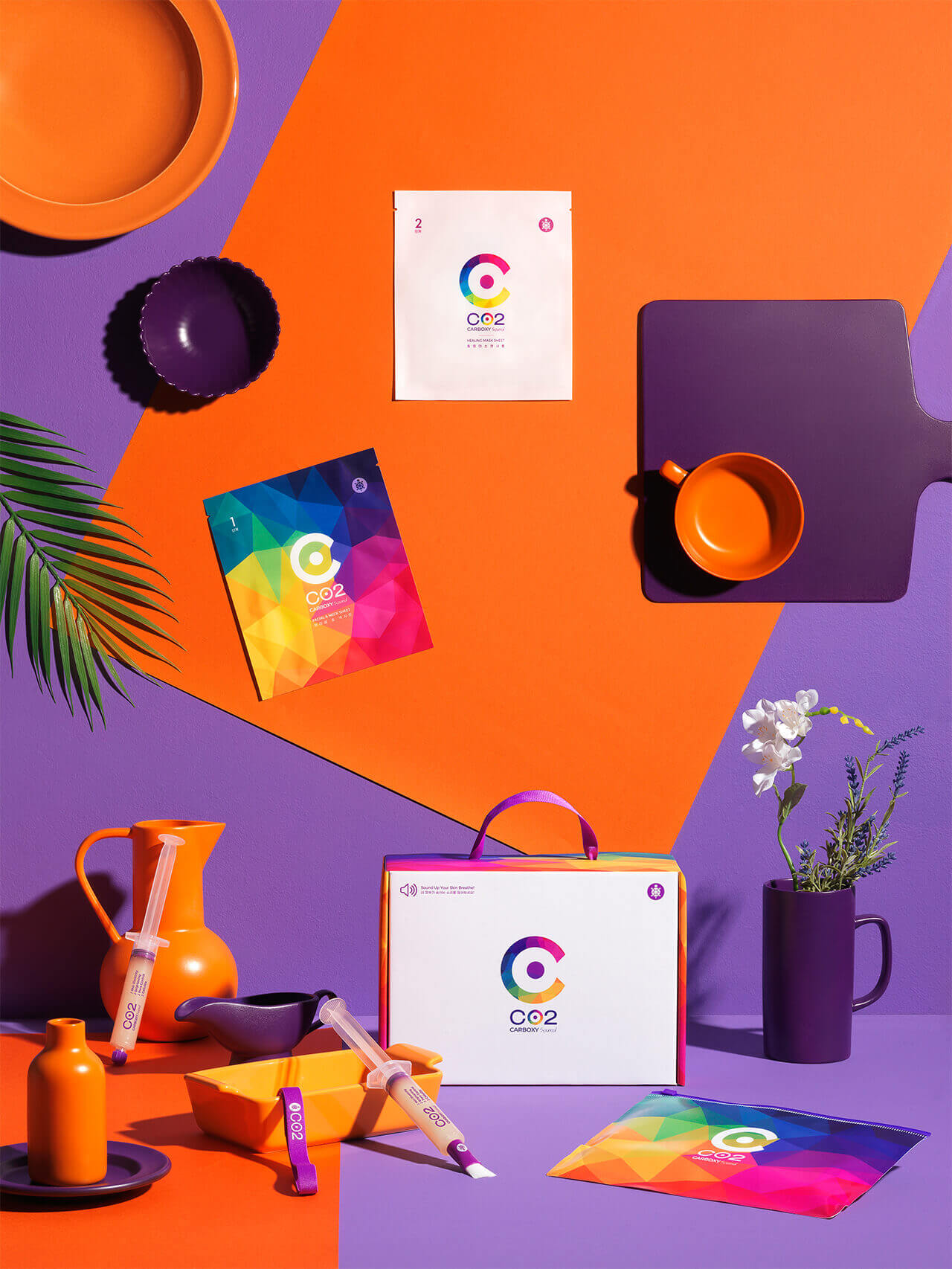 DIRECTION OF USE
When used correctly, the CO2 Carboxy Sound will give you the skin you desire!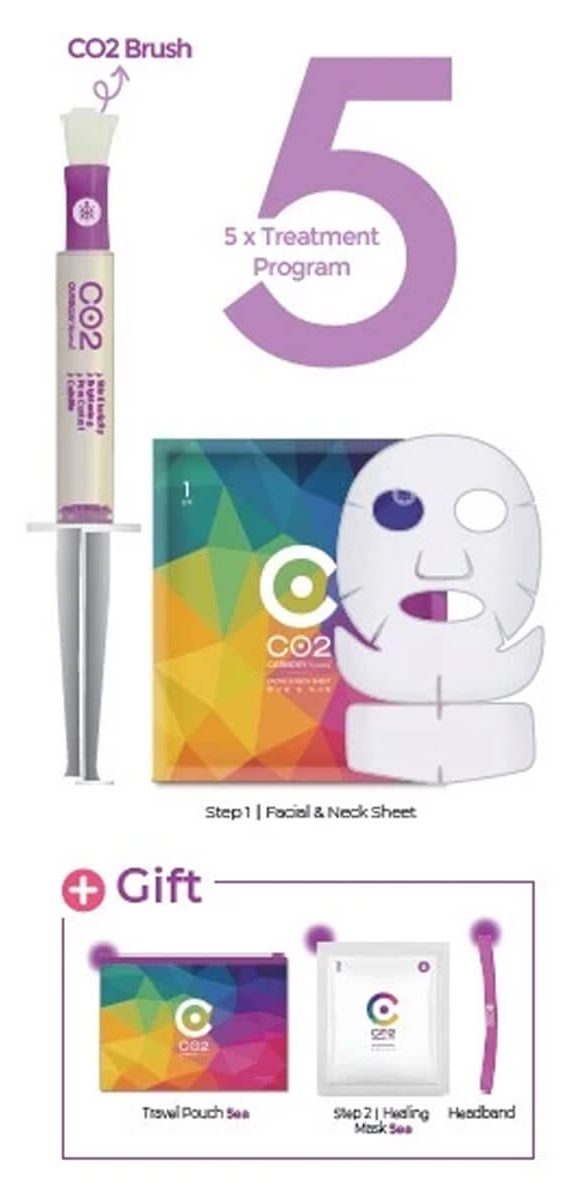 Step 1:
Apply the CO2 gel evenly over your cleansed face and neck.
Step 2:
Apply the mask sheet and hear that sound of beauty as the CO2 works its magic! Keep the mask on for 15-20 minutes.
Step 3:
Remove the mask and thoroughly wash off the gel with water.
Step 4:
Apply the post treatment mask over your face and neck for 15-20 minutes. You do not need to wash off after.
Step 5:
Embrace that beautiful radiant skin!
Do note that at the start of the treatment, you will feel a slight warm sensation for the initial 1-2 minutes. This is due to the reaction of the CO2 against your skin. Do not panic as this is normal and the sensation will subside within minutes. You will also hear a fizzy like sound as the CO2 reaction takes place – this is what we describe as the sound of beauty!
CERTIFICATIONS
CO2 Carboxy Sound's efficacy and safety is approved by the following bodies:
FDA (United States)
CPNP (European Union)
CFDA (China)
KFDA (Korea)
HSA (Singapore)
PACKAGE INCLUDES
5 syringes of treatment gel
5 treatment masks
5 post treatment masks
1 reusable treatment brush applicator
1 treatment headband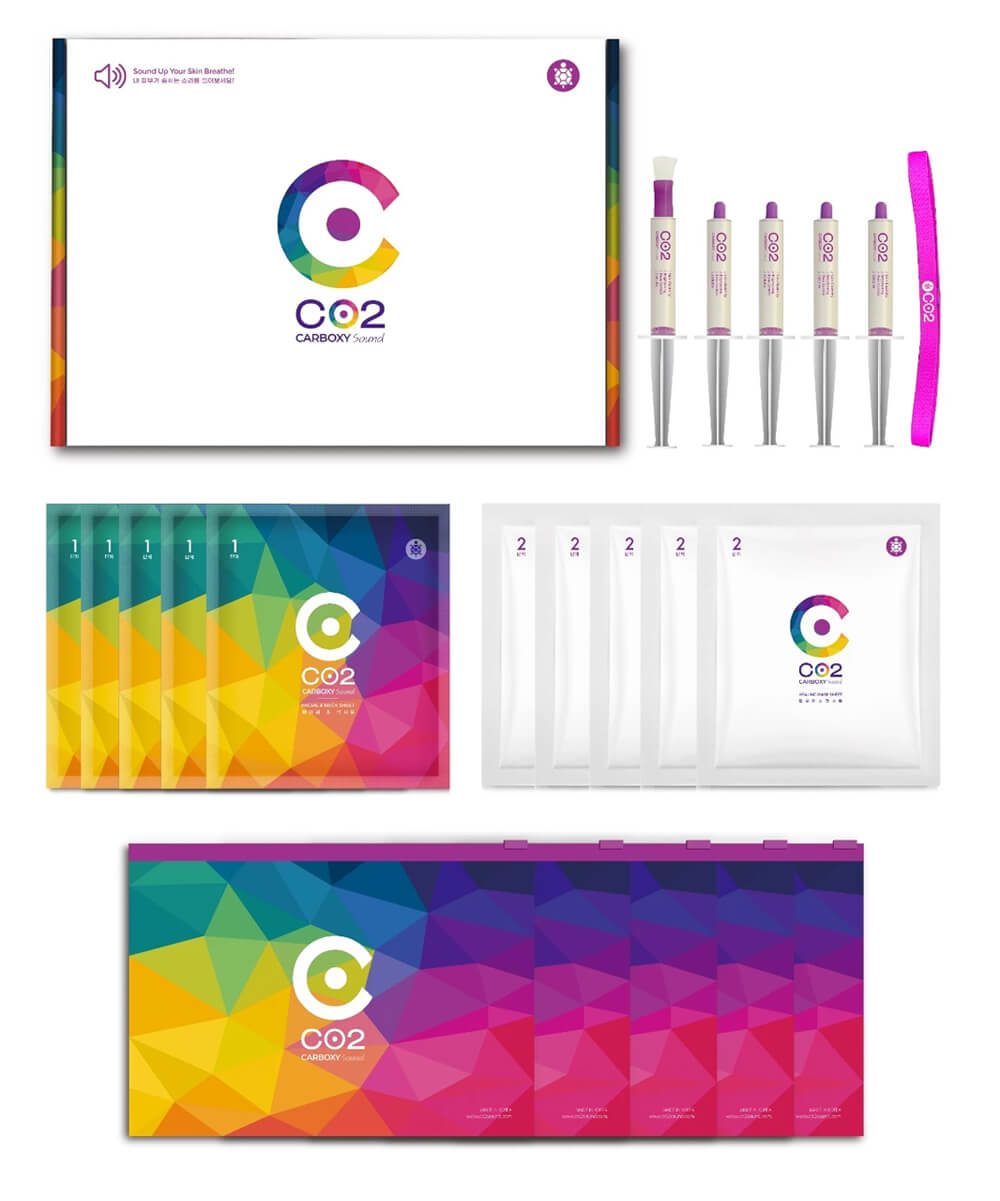 RECOMMENDED USE
It is recommended to use the CO2 Carboxy Sound once a week. The CO2 Carboxy Sound is suitable for all skin types, including sensitive skin.
INGREDIENTS
Aqua, Sodium Bicarbonate, Glycerin, Xanthan Gum, Glycyrrhiza Glabra Root
CAUTIONARY ADVICE
The CO2 Carboxy Sound is not recommended for individuals with eczema. Do not apply the CO2 Carboxy Sound on broken skin or wounds. Should you experience any side effects, please discontinue use and consult a doctor immediately.
Please be sure to wash off the CO2 Carboxy Sound treatment gel thoroughly with lukewarm water after the stipulated time of 15 – 20 minutes. Leaving the gel on for a prolonged period of time can result in skin dryness.