Dr. MAL PDT
For professional use only. Contact us for more information.
Minimise skin damages and pain that may occur during PDT with Dr. MAL PDT from Ribeskin. With its special formulation that features Methyl-ALA (MAL), this product is reduces the treatment downtime and side effects, making it highly effective for Photodynamic Therapy (PDT). As a therapy that destroys sebum and inflammation, it effectively manages troubled skin and helps recover skin conditions. It also has Panax Ginseng Callus Culture Extract as a main ingredient, which is an important component for strengthening damaged skin barriers.
Methyl-ALA (MAL) is oil-soluble and therefore has a greater skin absorption rate when compared to the existing ALA. The higher the level of concentration of MAL, the greater the amount of porphyrins absorbed by the skin. The amount of porphyrins absorbed is proportionate to the level of concentration of MAL in the formulation.
WHY CHOOSE THIS?
In comparison to existing 5-ALA products, Dr. MAL has a fast absorption, with minimal to no side effects or pain. It is oil soluble and is designed to not cause any disruption to your daily routine.
Dr. MAL PDT works in such a way that when a pore that is inflammed absorbs the formula, it is transformed into Pplx. The photodynamic therapy irradiates the light energy of a certain wavelength, followed by the application of a photosensitizer, which then selectively permeates into the sebaceous glands and pores on the skin, which in turn helps improve troubled skin. As the light of a certain wavelength is irradiated, it then destroys the acne bacteria and sebaceous glands, thus decreasing the inflammation on your skin.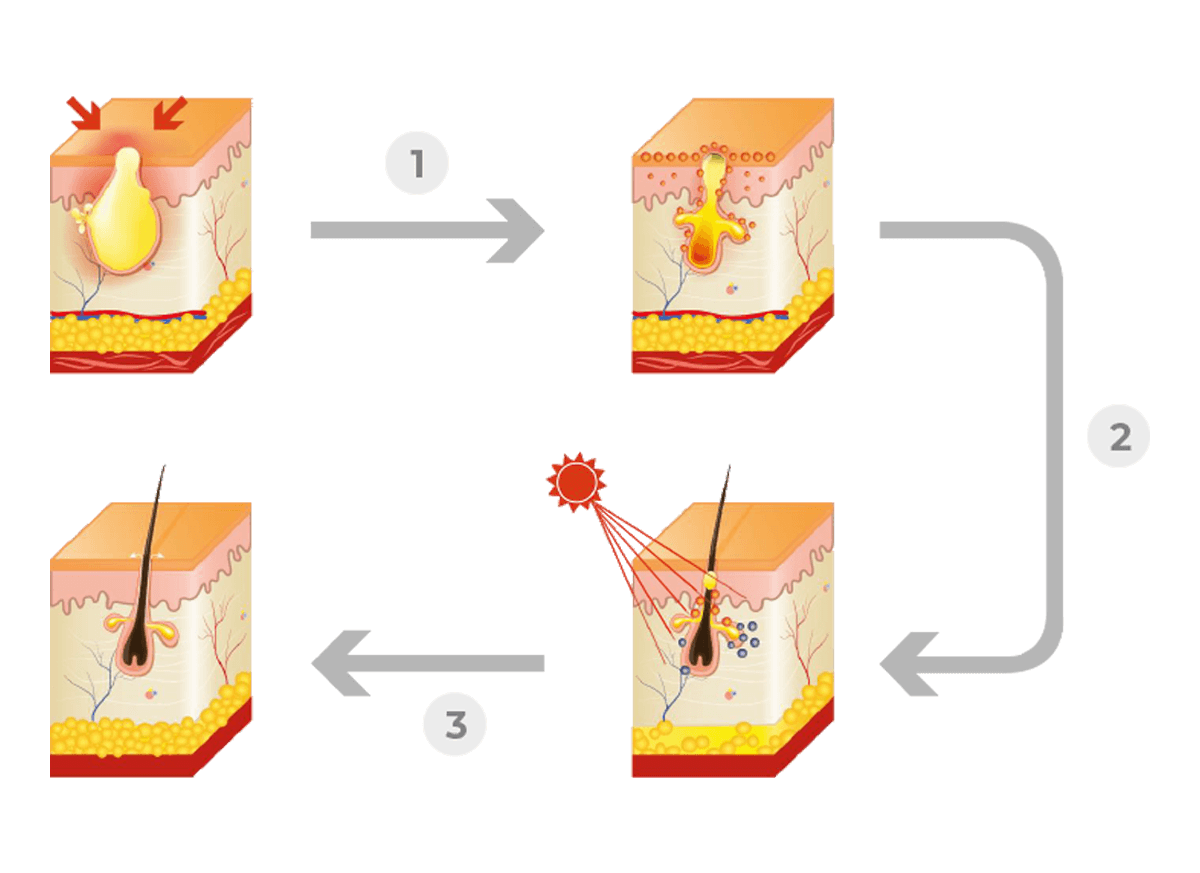 DIRECTION OF USE
Expert Management
Please consult our experts on the use of this product.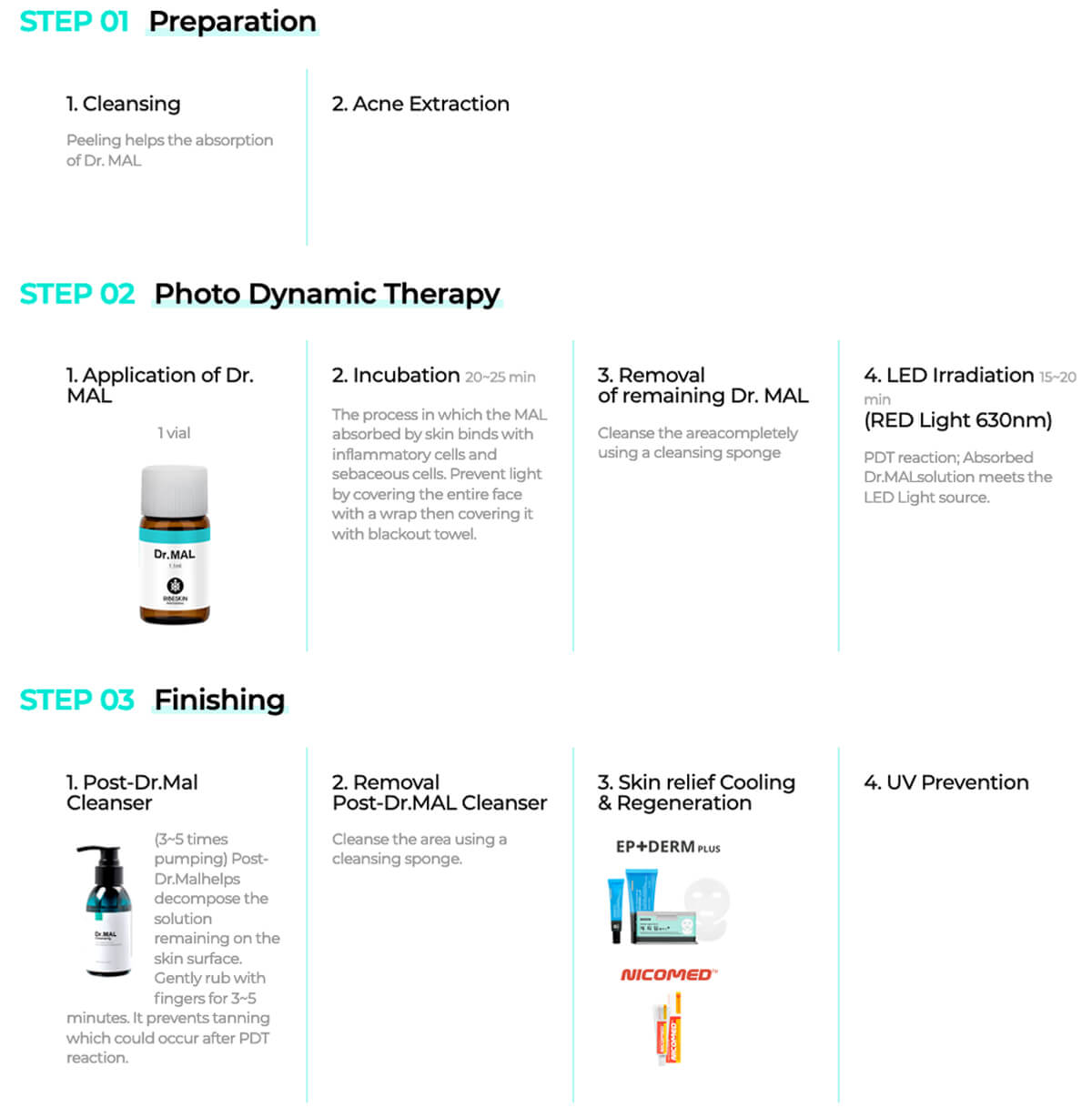 CERTIFICATIONS
Dr. MAL PDT's efficacy and safety is approved by the following bodies:
KFDA (Korea)
HSA (Singapore)
RECOMMENDED USE
It is recommended to have a total of 3 – 5 treatment sessions.
We recommend 1 session every two weeks.

INGREDIENTS
Main Ingredients: MAL-ALA 13%, Panax Ginseng Callus Culture Extract
Methyl – ALA 13%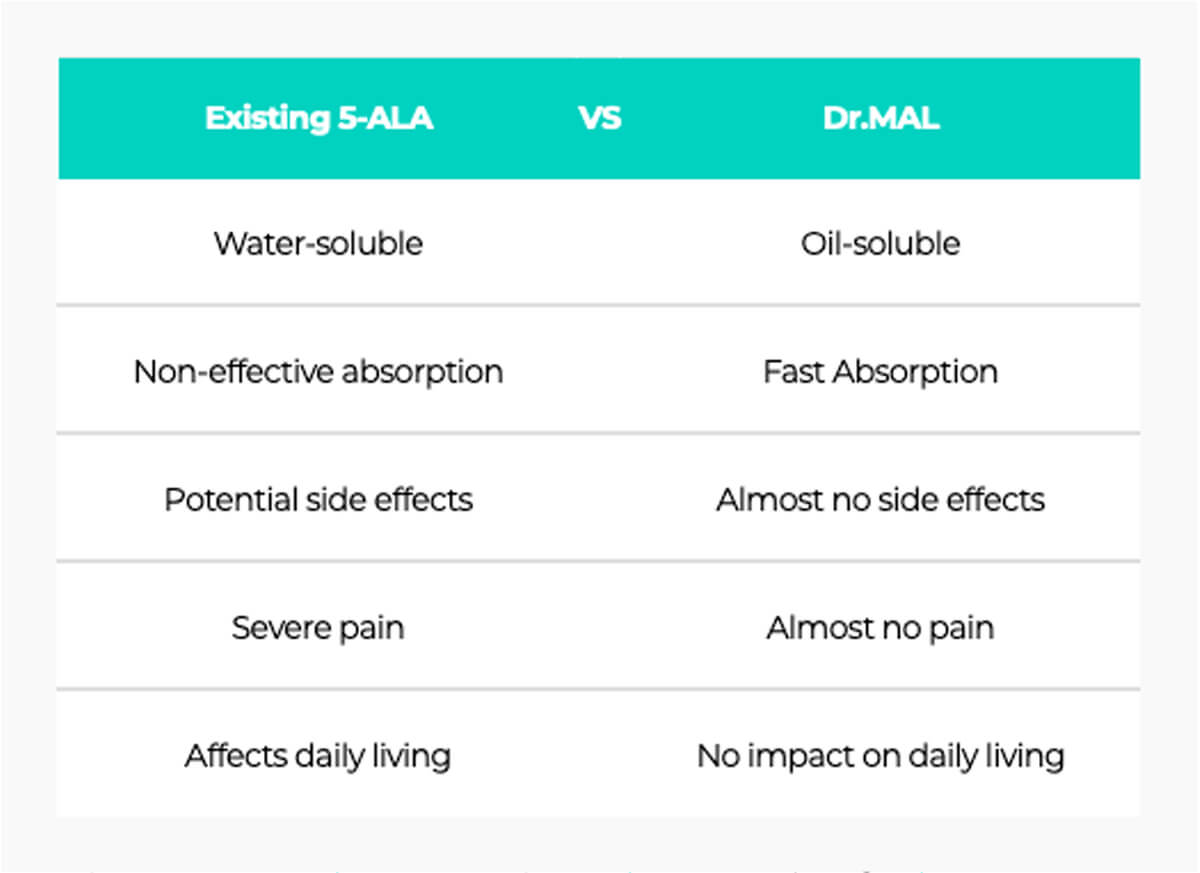 Panax Ginseng Callus Culture Extract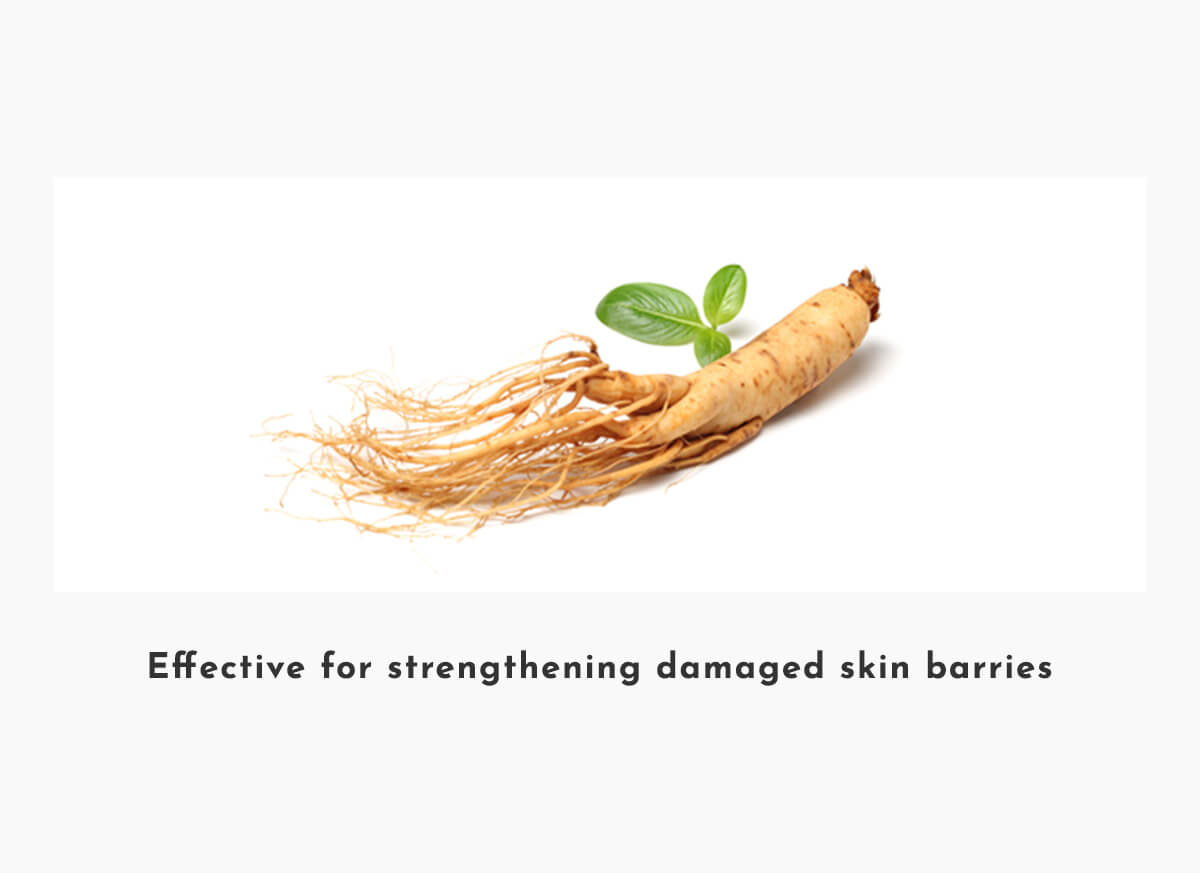 CAUTIONARY ADVICE
Please consult a doctor if you experience any side effects such as red spots, swelling, or itching in the area of use. Please also avoid exposure to direct sunlight after applying the product, and it is recommended to apply sunscreen after usage.
We advise that you perform a patch test of the product before applying it to your face. Do not apply the product on any open skin wounds or injuries. If you have any skin conditions, please consult your doctor before applying this product.
Keep product away from sunlight and out of children's reach.
Only logged in customers who have purchased this product may leave a review.