Dermaline's Bio Antiaging PDRN Ampoule is formulated to be anti-aging, anti-wrinkle and supports efficient skin recovery. Discover visible improvement in the quality of your skin, as wrinkles and skin elasticity is dramatically improved!
WHY CHOOSE THIS?
Discover the solution to anti-aging with Dermaline's Bio Antiaging PDRN Ampoule! Formulated to reduce the depth of wrinkles, eliminate small wrinkles and prevent new ones from emerging, this ampoule has moisturising, nourishing and restorative properties. It also reduces the production of melanin in cells, thus effective for hyperpigmentation issues.
DIRECTION OF USE
1. Apply 0.5 ml of serum after toner using sweeping movements along the massage lines and allow it to absorb.
2. Apply the care cream (it is recommended to use a cream with PDRN from the same series). For enhanced benefits, serum can be used under a mesoscooter.
* The ampoule is recommended in home care treatment for all skin types. Perfect for ages 30+.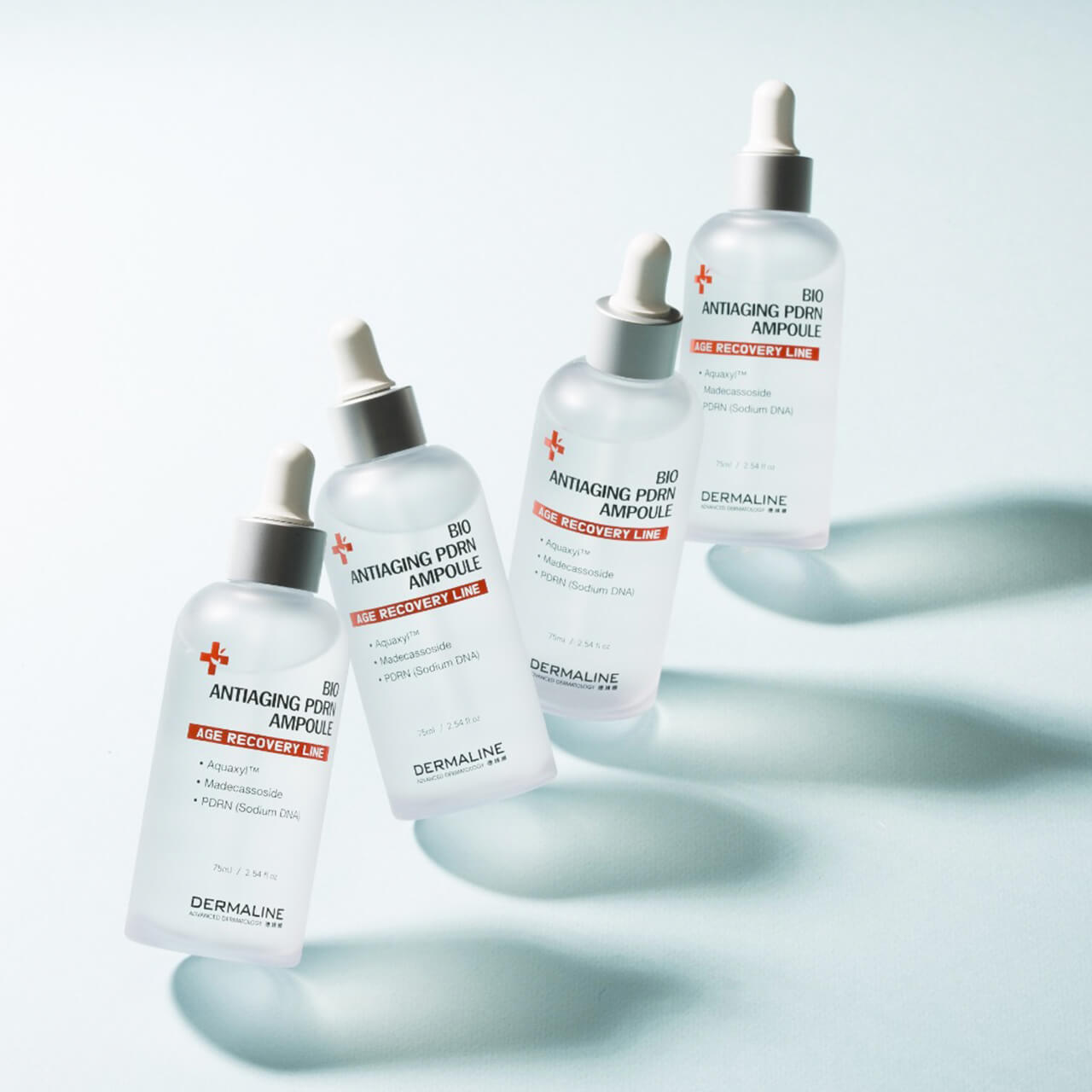 CERTIFICATIONS
Dermaline's Bio Antiaging PDRN Ampoule's efficacy and safety is approved by the following bodies:
KFDA (Korea)
HSA (Singapore)
PACKAGE INCLUDES
75ml Bio Antiaging PDRN Ampoule
RECOMMENDED USE
Ampoule can be applied daily, depending on the condition of the skin.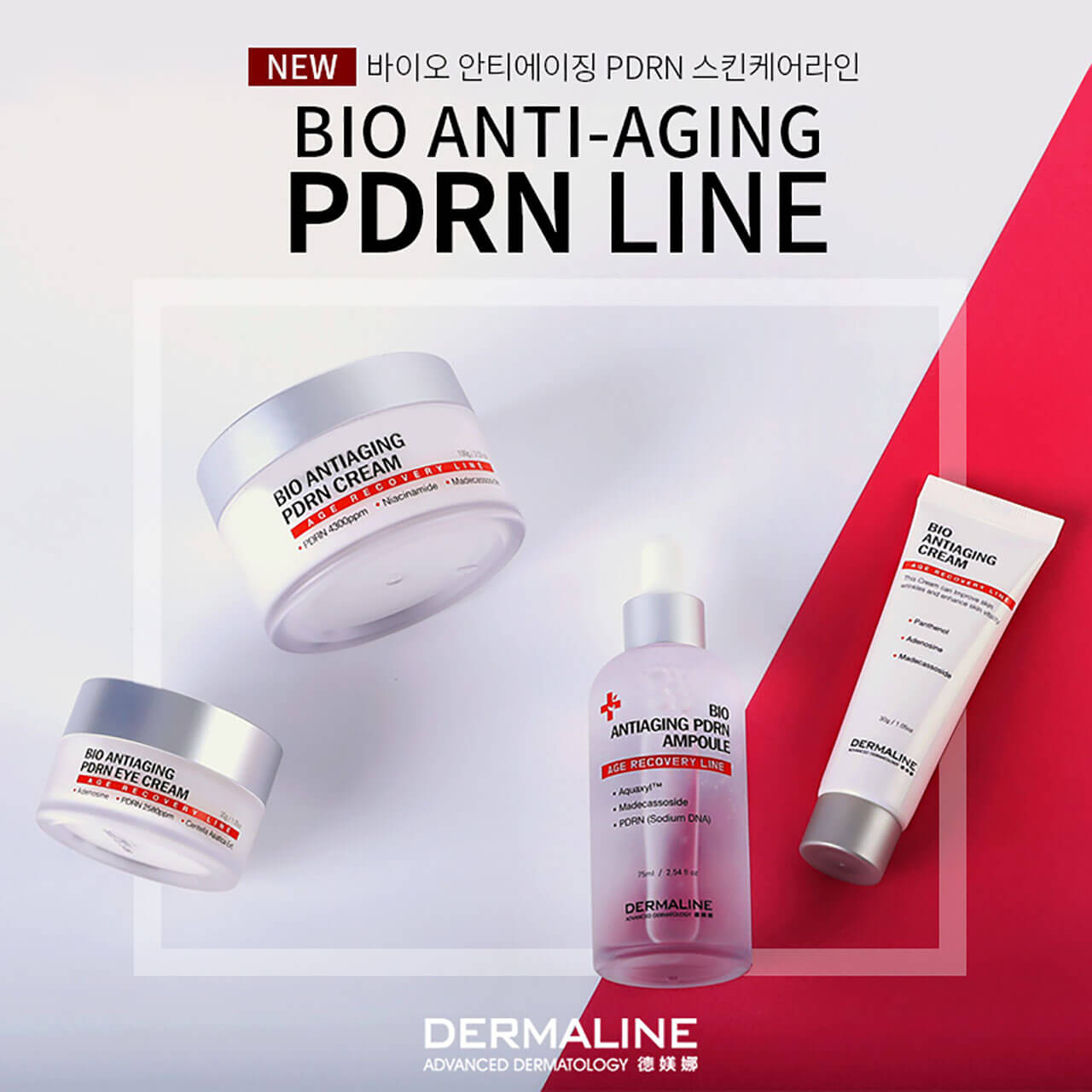 CAUTIONARY ADVICE
Please consult a doctor if you experience any side effects such as red spots, swelling, or itching in the area of use. Please also avoid exposure to direct sunlight after applying the product, and it is recommended to apply sunscreen after usage.
We advise that you perform a patch test of the product before applying it to your face. Do not apply the product on any open skin wounds or injuries. If you have any skin conditions, please consult your doctor before applying this product.
Keep product away from sunlight and out of children's reach.