Dermaline's Bio Hyaluron Fluid Ampoule functions as a powerful humectant that attracts and holds on to water, making it the ultimate skin moisturizer!
WHY CHOOSE THIS?
Keep your skin moisturised and supple with this product. These ampoule will enhance the protective skin barrier, retain moisture and reduce dryness and the lines of fatigue on your face.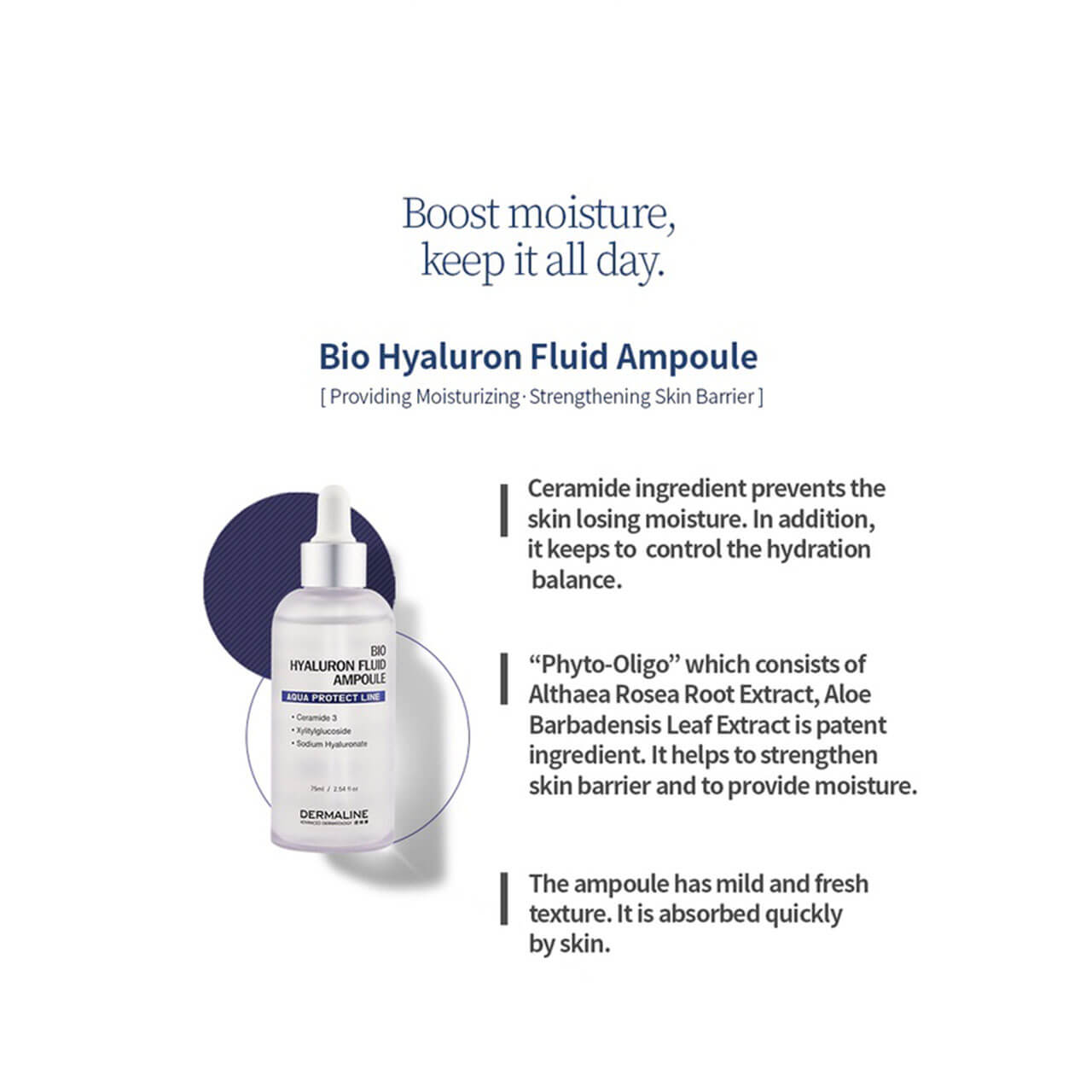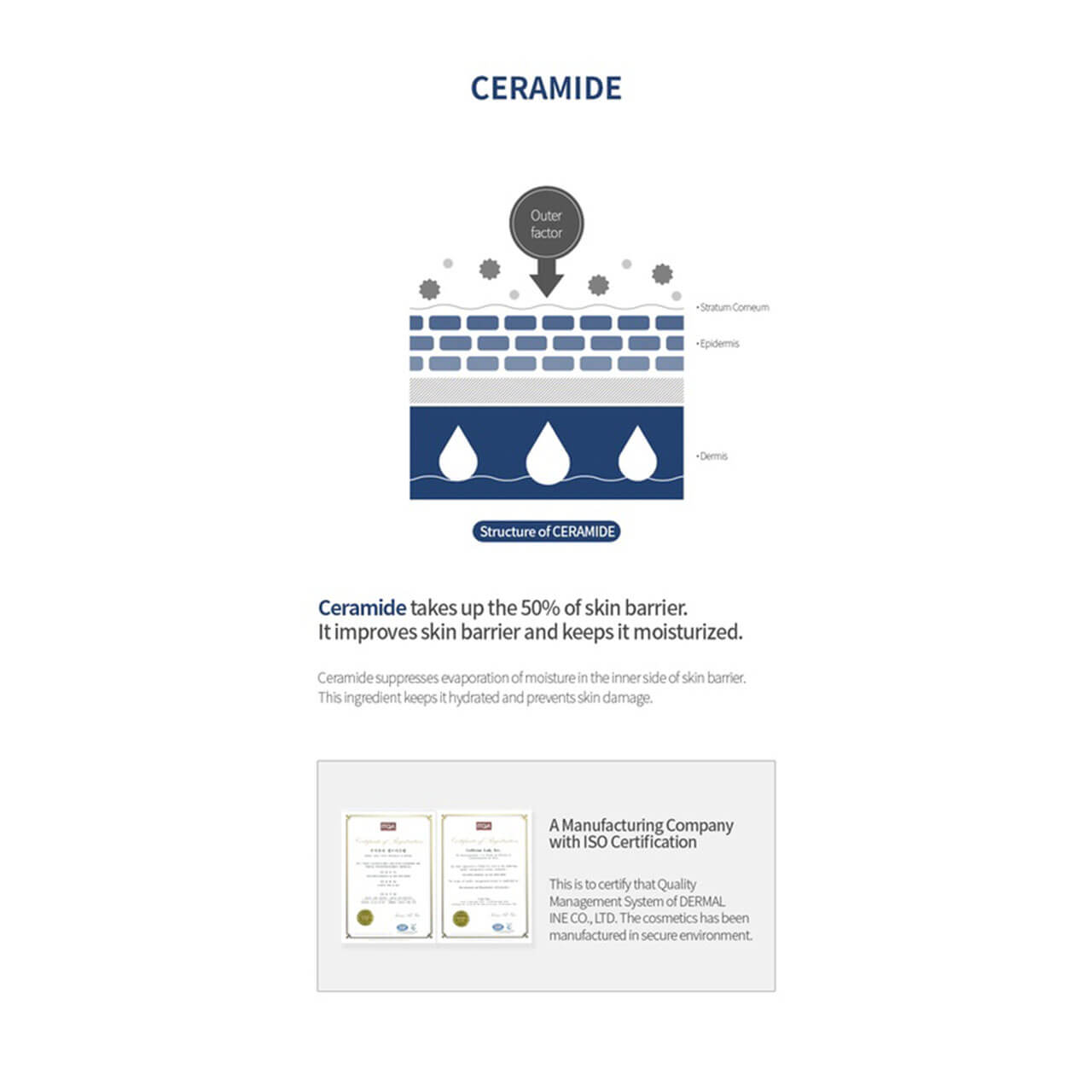 DIRECTION OF USE
1. Apply serum after cleansing and toning rituals daily.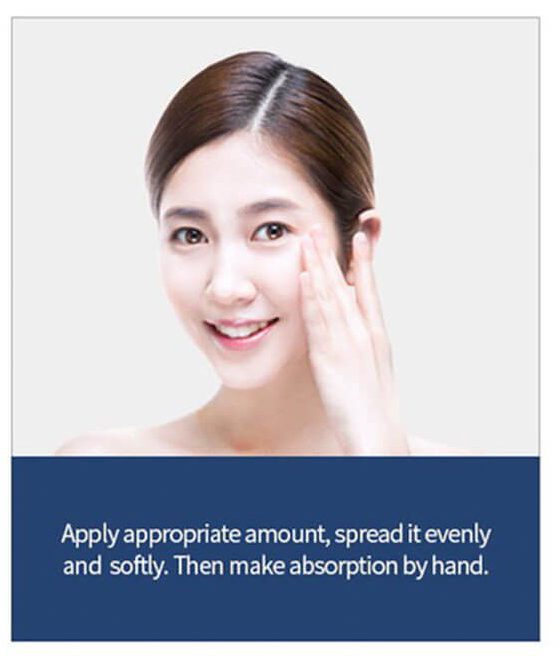 CERTIFICATIONS
Dermaline's Dermaline's Bio Hyaluron Fluid Ampoule's efficacy and safety is approved by the following bodies:
KFDA (Korea)
HSA (Singapore)
PACKAGE INCLUDES
75ml Bio Hyaluron Fluid Ampoule
RECOMMENDED USE
Recommended to use this product on a daily basis.
INGREDIENTS
Ceramide3, Xylitylglucoside, Sodium Hyaluronate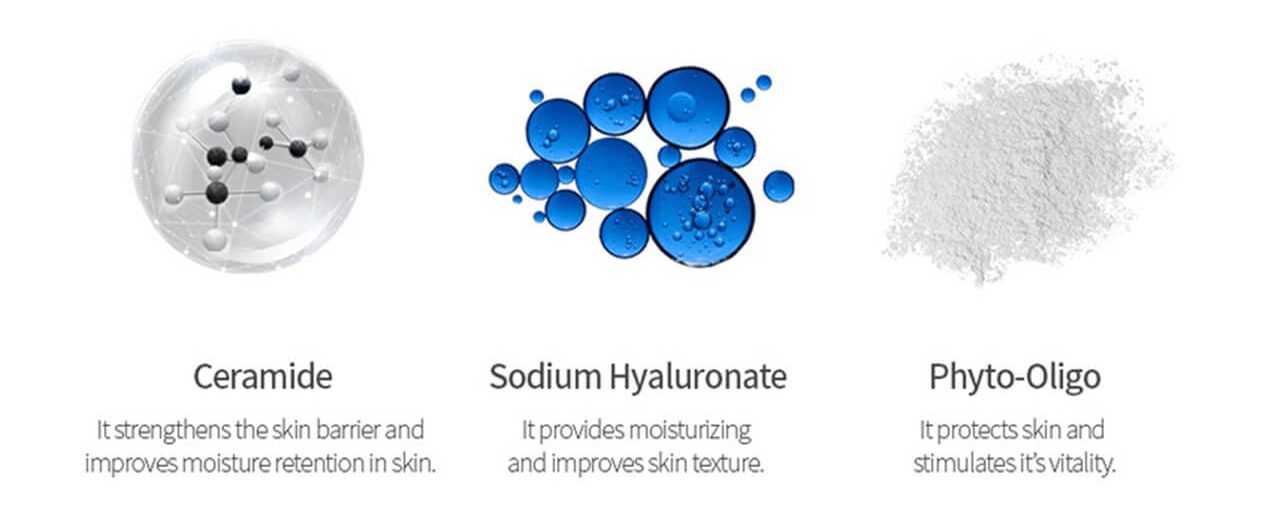 CAUTIONARY ADVICE
Please consult a doctor if you experience any side effects such as red spots, swelling, or itching in the area of use. Please also avoid exposure to direct sunlight after applying the product, and it is recommended to apply sunscreen after usage.
We advise that you perform a patch test of the product before applying it to your face. Do not apply the product on any open skin wounds or injuries. If you have any skin conditions, please consult your doctor before applying this product.
Keep product away from sunlight and out of children's reach.