Ribeskin's Nicomed is a post-procedure topical gel formulated with Nicotinamide, a Vitamin B complex, which helps protect your skin from irritation. It also aids in the healing of damaged skin, especially post-treatment, while suppressing inflammations. This is a must-have product if you suffer from acnes, flushing, rashes and skin redness, as with its water-soluble vitamins, you can be confident that your skin will be receiving the remedy it needs!
The Nicomed gel also helps with the control of your immune system, and is suitable for all skin type.
WHY CHOOSE THIS?
The Nicomed by Ribeskin is suitable for long-term use as it does not contain steroids or antibiotics. It is highly recommended for skin with acne issues and is suitable for all skin types, including sensitive skin.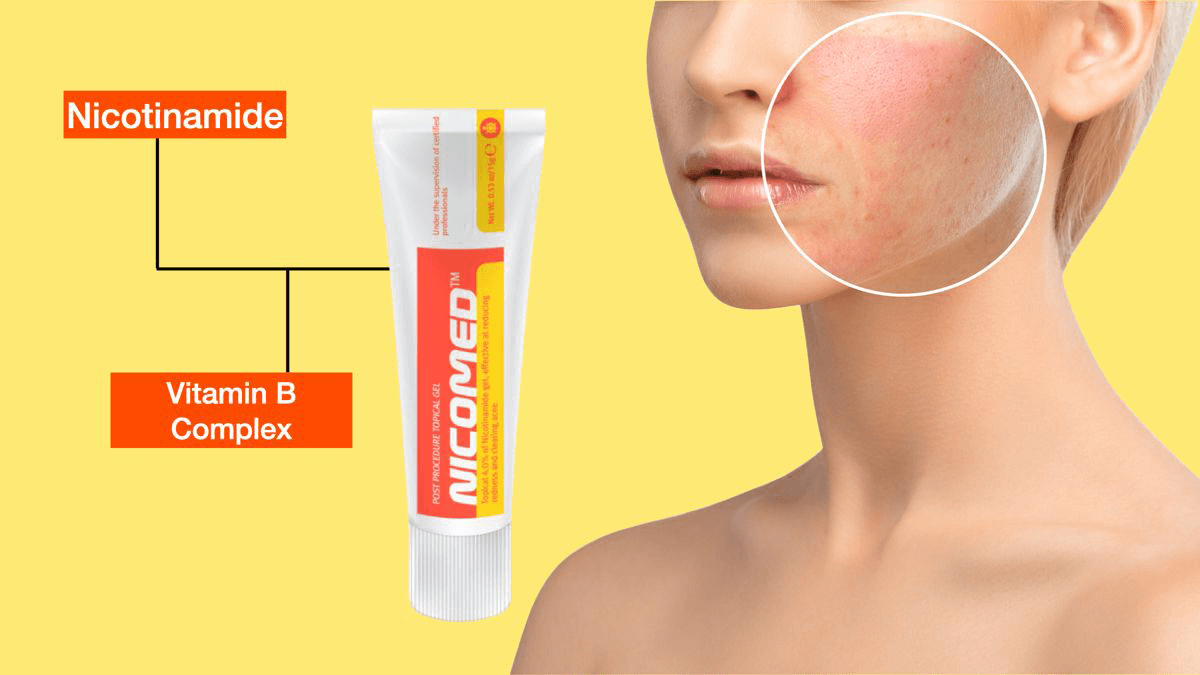 DIRECTION OF USE
Expert Management
1. Apply after any procedure.
Home Care Management:
1. Gently apply a thin layer of after cleansing twice daily (morning & evening).
Note: You can apply make-up or other skin treatment products after applying Nicomed.

CERTIFICATIONS
Nicomed's efficacy and safety is approved by the following bodies:
KFDA (Korea)
HSA (Singapore)
RECOMMENDED USE
Apply to affected areas twice daily (morning and evening) for 8 to 12 weeks.
INGREDIENTS
Active Ingredients: 4.0% Nicotinamide, Water Soluble Vitamins
CAUTIONARY ADVICE
Please consult a doctor if you experience any side effects such as red spots, swelling, or itching in the area of use. Please also avoid exposure to direct sunlight after applying the product, and it is recommended to apply sunscreen after usage.
We advise that you perform a patch test of the product before applying it to your face. Do not apply the product on any open skin wounds or injuries. If you have any skin conditions, please consult your doctor before applying this product.
Keep product away from sunlight and out of children's reach.